World Menopause Day takes place annually on 18th October, and here at JLA we're observing a slow but steadily increasing demand for keynote speakers on this badly understood and poorly supported health transition.
I count myself as someone who doesn't know or understand nearly enough about the menopause, especially considering approximately half the workforce will go through it at some stage in their lives.
According to NHS Inform, "Menopausal women are the fastest-growing demographic in the workforce". So, surely it makes sense from both a personal and a business perspective that we should all – at the very least – learn to understand what the menopause is, its symptoms, its potential impact on health and wellbeing, and how we can all make the workplace a more accommodating space for those going through it.
Here are some keynote speakers who can engage and educate your team, and in many cases, they also share their own first-hand stories: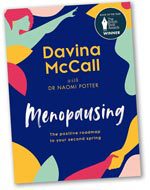 Davina McCall
Davina's a broadcasting legend known for programmes such as Big Brother, The Masked Singer, and Long Lost Family.  But more recently she's been making programmes focused on sexual health and wellbeing, such as Sex, Mind and the Menopause and Davina McCall's Pill Revolution.  In keynotes Davina shares her own experiences of the menopause openly, whilst emphasising the importance of exercise, nutrition, and self-care during this transformative phase.  Davina's campaigning has been so significant that the increase in awareness has even been dubbed 'the Davina effect'.  Earlier this year, Davina's book Menopausing won book of the year at the British Book Awards.
For more information on Davina McCall, please contact your JLA agent.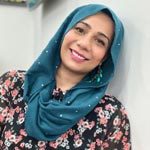 Dr. Nighat Arif
GP and media personality Dr Nighat Arif has made it her mission to educate the population about the menopause. Nighat shares specialist medical expertise on HRT and treatment options, and as a keynote speaker, she also explains the importance of offering support in the workplace. Adjustments needn't be huge – often it's the small things that create change, such as having fans and adequate ventilation in the office.  And Nighat also points out that it's not always older people who are affected – younger people can also experience menopausal symptoms from other medical conditions.
View Dr. Nighat Arif's full speaker profile.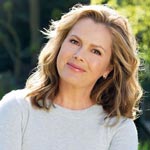 Liz Earle
Royalty of the skincare and beauty world, Liz Earle is an author, entrepreneur, keynote speaker and wellbeing expert.  Liz shares top tips for easing symptoms, including taking supplements and paying attention to gut health (not just what you eat, but when) and working movement into your daily routine (consistency is key).  Liz also explains that many people suffer from disturbed sleep, so having a healthy routine is essential. Many of us (not just the menopausal!) can also benefit from practising mindfulness and meditation (give yourself moments of calm, focus on your breathing, don't feel bad about taking a moment away from a stressful situation).
View Liz Earle's full speaker profile.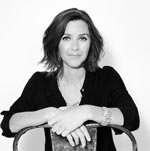 Alex Mahon
Alex is Chief Executive of Channel 4, and spearheaded one of the first workplace menopause policies (the very first amongst UK media companies). Under her leadership, the broadcaster set out to provide their staff with relevant health resources and guidance, access to private, cool and quiet workspaces, and paid time off if their symptoms mean they are unable to work.  Alex is determined to eradicate the taboo around the word 'menopause', and in keynote speeches discusses the importance of honest and inclusive leadership, giving specific examples of action along the way.
View Alex Mahon's full speaker profile.


If you would like more information on these or any other speakers, or would like to discuss an event more generally, please contact your JLA Agent or call 020 7907 2800.