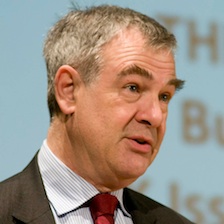 CONFERENCE SPEAKERS
£5K TO £10K
SIR JOHN GIEVE
KCB
Last comment
State Street Global Markets 16 Feb 2011
Thank you for presenting at our event last week. The feedback from attendees has been outstanding.
Conference Speakers Feedback
Back to top
LEAVE FEEDBACK
Only fields marked(*) will be published publicly
SEARCH FEEDBACK
SEARCH FEEDBACK BY NAME
Should you wish to leave feedback for someone not listed on the site, please contact us.
The views expressed are those of the individual and do not necessarily reflect the view of JLA.