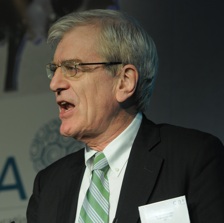 CONFERENCE SPEAKERS
£5K TO £10K
SIR RICHARD LAMBERT
Last comment
Jeremy, ECI Partnership 13 Nov 2013
We had some very positive feedback from our investors and I think the fact that I had to curtail Richard's Q&A shortly after 10 minutes only emphasised how engaged they were.
Conference Speakers Feedback
Back to top
LEAVE FEEDBACK
Only fields marked(*) will be published publicly
SEARCH FEEDBACK
SEARCH FEEDBACK BY NAME
Should you wish to leave feedback for someone not listed on the site, please contact us.
The views expressed are those of the individual and do not necessarily reflect the view of JLA.