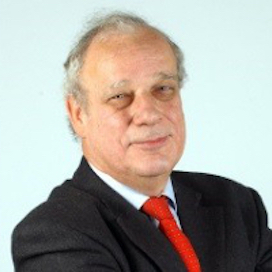 A great success, the conversation flowed easily all night
Thompson Reuters
BIOGRAPHY
Bill Jamieson is the former Executive Editor of the Scotsman Newspaper where he had specific responsibility for the paper's business and economics coverage having previously served as the paper's Business Editor. He has gone on to found the Scot-Buzz website, a blog dedicated to Scottish business, economic analysis, and encouraging SMEs in the country.
Prior to joining The Scotsman, Bill was for seven years the Economics Editor of the Sunday Telegraph. He is also the economics columnist for Scotland on Sunday and a contributor to the Spectator Business magazine and City AM. He is a regular commentator on business and economics affairs for BBC Scotland.
Bill speaks on the domestic and global effects of changes in the economy and the financial markets. He is also a passionate advocate of the positive overall economic effects of championing entrepreneurialism and why regulation and risk aversion will damage this.
In addition to speaking and journalism, Bill is also the author of a number of books on economics and politics including An Illustrated Guide to the British Economy and Scotland's Ten Tomorrows: The Devolution Crisis.
Print
© Copyright JLA: All Rights Reserved
TOPICS
Economic Overview, Business Strategy
SPEECH TITLES
A positive state of mind
FEE BANDS
CONFERENCE SPEAKERS
£1K TO £2.5K
YOU MAY ALSO BE INTERESTED IN...
THE SCOTTISH ECONOMY: 2011

by Bill Jamieson
Fortunately the outcome of the Scottish Parliamentary elections will not have too much effect on economic recovery. There may be some advantage in a 'rainbow coalition' of SNP, Tories and Lib Dems if they reform the planning system and support private sector job creation - whereas the priority of a minority Labour administration would be public sector job protection.

Public sector cuts will accelerate recovery, not impair it. More progress on deficit reduction will keep interest rates lower than they might otherwise be, lessen the risk of a sterling flight, boost business confidence and create greater incentives to start up or expand businesses.

With its dependence on the public sector, Scotland has been on the wrong road for decades and a radical shift is needed. However there are encouraging signs that manufacturing exports are improving, and I'd expect this to continue.

Financial services (excluding banks) will continue to recover, business services will improve, tourism has good prospects and I expect more business investment. There are aces in the pack if only we play them with conviction - but getting this across is difficult in a political and media environment that sees everything in terms of 'more money from London.'

The big issue this year is the Scotland Bill, designed to give more fiscal powers to the parliament. Opinion is polarised between those who want radical change (eg power to cut corporation tax), and those nervous that it would provide leeway to raise income tax - which would pretty well kill off recovery prospects.

January 2011
Print
ALSO SEE OUR...