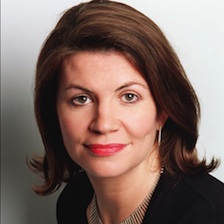 "Julia was great, very funny and absolutely charming. I would book her again."
Women in Property
BIOGRAPHY
Julia is the weekday afternoon presenter on LBC 97.3 radio in London, hosting a mix of interviews and phone-in debates. One of the funniest speakers to come out of Westminster, she is the former Political Editor, Assistant Editor and columnist of the Sunday Express.
As well as regular guest appearances on everything from Have I Got News For You? to Question Time to This Morning on television, and the News Quiz and the Now Show on radio, Julia is a respected political commentator.
Julia brings her intimate knowledge of Westminster's leading characters to her highly entertaining and topical after dinner speeches, revealing what really goes on in the corridors of power.
Print
© Copyright JLA: All Rights Reserved
AFTER DINNER SPEAKERS
£2.5K TO £5K
PRESENTERS
£2.5K TO £5K
YOU MAY ALSO BE INTERESTED IN...
EXTRACT FROM JLA SPEAKERS BREAKFAST
Journalists are hardly arbiters of good sense and ethics. I had this little morality test put to me. You are a photo-journalist, caught in the floods. There is chaos all around you. Then, you see a man fighting for his life. You get closer and suddenly realise it is Gordon Brown. The waters are about to take him under. Now the dilemma - you either reach in and save him, or you take the most dramatic photograph of your life. So here's the question. Do you go for colour film or black and white?
Print
ALSO SEE OUR...