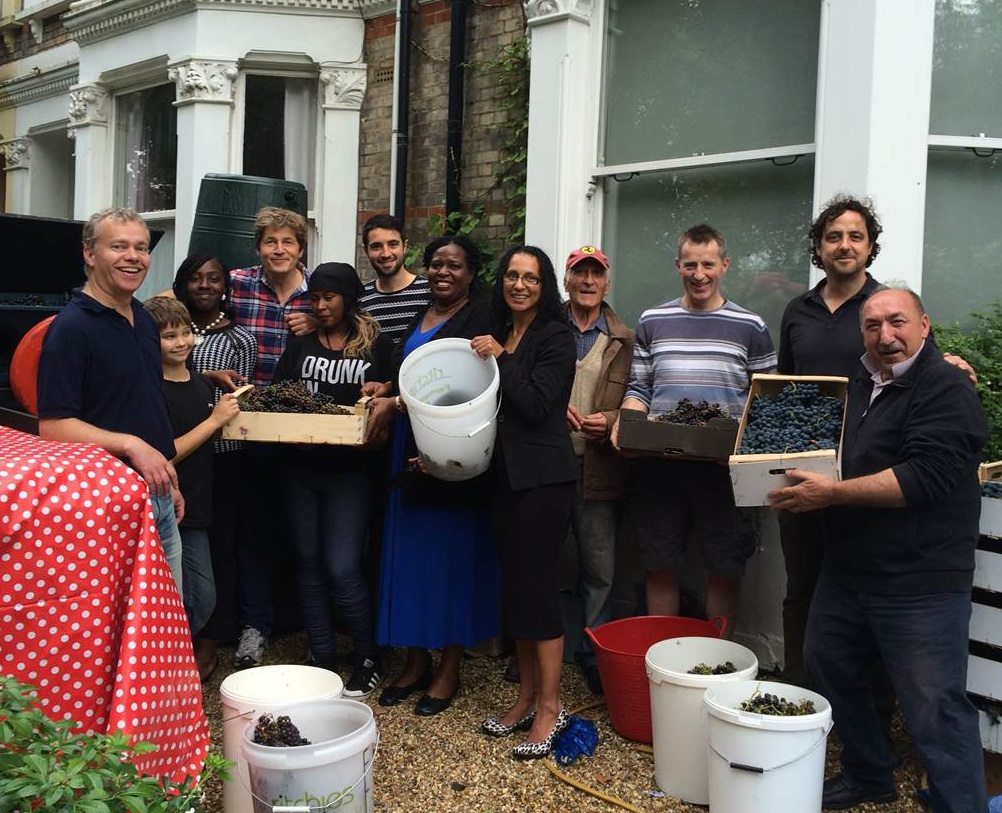 Back in May this year I read a story about Anne Leitrim, an old lady who had died in Bournemouth. A ground floor flat, she had, on a communal garden, with the windows open, but it was six years before they found her body. How many neighbours have I got, I wondered, who would knock on my door? I couldn't think of any. Two weeks later I tried to strike up a conversation with a neighbour I half-recognised on the street. "I know you", she said, "you're the guy on his mobile phone all the time." Like I said, when it came to neighbours, zilch.
In June I snapped my Achilles in two playing cricket. I was trying to hit the ball into the lake. The big lesson I took away? Never exercise. But over the weeks, as I walked around my local Brent on crutches, I noticed something. There were apples and grapes all over the place. Wild wines in among the concrete. I watched them start to ripen, from green to red to purple and black. One day, in the local park, I got overtaken by an 80 year-old Italian man, with gout. "Excuse me," I said to him, "but do you know how to make wine?" He turned to face me, back straight, silver hair. "The soles of my feet," he replied, "are still red from making wine as a boy." We were off. We were going to be wine-makers, the Italian and I. Forget Bourgogne. Forget Bordeaux. Think the rolling vineyards of Brent. Knife crime no more, we would make it the Napa Valley of the North.
The old man's name is Paulo Santini He lives two doors down from me. He last made wine in 1955, in his village in Emilio Romagna. This summer he did it again. With 45 neighbours we picked and trampled 400 pounds of local Fragolina grapes. We trampled barefoot, our legs blood-red as we emerged from the barrel.
We know what we're doing is not a big deal, it's been done, better, for millennia, but for me at least it matters. Could we re-find the skills we had lost? Could we move from disconnection to connection? Could we have a street where none of us would end up the next Anne Leitrim?
It's got a kick, a bouquet of Bakerloo, but there are now 200 bottles worth sitting in our giant old glass demijohns. Unthinkable Drinkable Brent, we're calling it, though others have murmured Brent Crude. Our dream? A massive steet party. And if doesn't work, we have got a lifetime supply of vinegar.