80 Great Portland Street
London W1W 7NW
T +44 (0)20 7907 2800
F +44 (0)20 7907 2801
www.jla.co.uk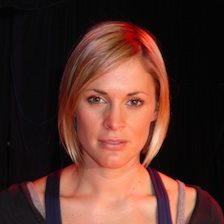 Jenni Falconer
Jenni Falconer was host of Sky One's Cirque du Celebrité, and a regular presenter on holiday programmes. She made her name as co-host of GMTV's Entertainment Today and is a stand-in presenter on This Morning.
Whilst employed on work experience at a local radio station Jenni appeared as a contestant on Blind Date. As a result she was given an opportunity to become a presenter on a show with the mysterious title Les Clips.
She went on to present BBC Scotland's Big Country, the regional current affairs magazine Tonight, and co-hosted the first Scottish Royal Variety Show. Jenni also enjoyed stints as a reporter on 3D, Word Play, We Can Work It Out, The National Lottery and provided the voice-over for Pleasure Island
Alongside presenting, Jenni appeared in the film adaptation of the Irvine Welsh novel, Ecstasy: Three Tales of Chemical Romance.
© Copyright JLA: All Rights Reserved