80 Great Portland Street
London W1W 7NW
T +44 (0)20 7907 2800
F +44 (0)20 7907 2801
www.jla.co.uk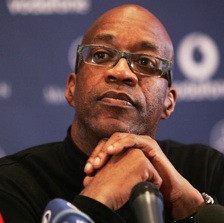 SPEECH TITLES
The Power of 'Quantum Performance'
Ed Moses (US)
Edwin Moses took part in three Games and won two Olympic gold medals in track and field. More remarkably, he enjoyed a winning streak of 122 consecutive victories in competition.
Originally focusing on his education, Ed chose to accept an academic scholarship to a college with no track; but his evening training sessions in public facilities around Atlanta paid off when he became Olympic champion later that summer.
Ed is now an accomplished motivator, encouraging delegates to believe there's no hurdle that cannot be overcome. His 'Power of Quantum Performance' presentation focuses on nurturing individual excellence.
After retiring from competitive athletics Ed completed his physics degree and earned an MBA. He also served as Chair of the World Sports Academy and a member of the Olympic committee that deals with drug testing and sporting ethics.
© Copyright JLA: All Rights Reserved