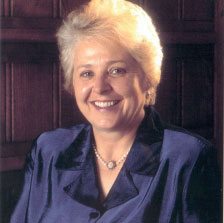 SPEECH TITLES
Motivation & teamwork
Facing up to challenges
Fitness in body and mind
Jenny Pitman OBE
Over a professional career spanning twenty five years, legendary trainer Jenny Pitman saw her racehorses take a series of top prizes, including two Grand Nationals, two Cheltenham Gold Cups and the Nationals of Ireland, Scotland and Wales.
When she opened her own stables, the idea of a female National Hunt trainer was unheard of and unwelcome. But Jenny's toughness, determination and sense of humour brought her not only acceptance, but respect and admiration.
Weathering many storms, including the breakdown of her first marriage and considerable financial difficulties, Jenny's understanding of horses - and jockeys - brought her eventual success, acclaim and the soubriquet 'The First Lady of Racing'. She is still the first and only female trainer to bring a horse to victory in the Grand National. Always on the horse's side, she would never countenance bad treatment and would always wait until they were fully ready before racing them.
A successful novelist, Jenny has seven books to her name, including two volumes of autobiography. After retiring from training, she embarked on a new career as a pundit for the BBC, Channel 4 and Sky, as well as writing columns for national newspapers.
Jenny has always stressed the importance of fitness in body and mind, using positive mental attitude techniques to develop her staff's motivation and drive. She delights audiences with her horse tales and her business tips for successful management - whether those being managed have two legs, or four.