80 Great Portland Street
London W1W 7NW
T +44 (0)20 7907 2800
F +44 (0)20 7907 2801
www.jla.co.uk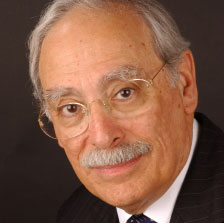 SPEECH TITLES
Factors affecting the economy


Dr Irwin Stelzer (US)
Irwin Stelzer is the Sunday Times columnist, a hugely respected economist. He is also a Senior Fellow and Director of the Hudson Institute.
Irwin founded National Economic Research Associates and served as Managing Director of Rothchild Investment Bank. His academic career includes appointments at Oxford, MIT and as Director of the Energy and Environmental Centre at Harvard.
Irwin Stelzer is one of very few economists with the ear of business and political leaders on both sides of the Atlantic. He writes and lectures on competition, anti-trust and market regulation, US and UK policy development, European integration and the factors influencing economic growth.
Dr Stelzer has published two books on neo-conservatism. He has also studied energy policy for many years, and is a recognised authority on its economic effects.
© Copyright JLA: All Rights Reserved