80 Great Portland Street
London W1W 7NW
T +44 (0)20 7907 2800
F +44 (0)20 7907 2801
www.jla.co.uk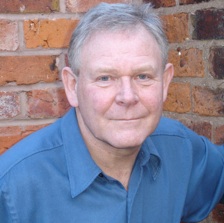 Professor Chris Baines
Chris Baines is an environmental advisor with strong links to the construction, energy, minerals, investment and infrastructure industries. He is also on the planning advisory panel for Stratford City, including the London 2012 Olympic village.
Chris consults on sustainability and the environmental impact of construction projects. In presentations, he outlines how the Olympic landscape is setting new standards in development.
Amongst a long list of roles, Chris serves as Vice President of the Countryside Management Association and President of the Association for Environment-Conscious Building (AECB) and the Thames Estuary Partnership. He also sits on the panel selecting projects for the Heritage Lottery Fund.
© Copyright JLA: All Rights Reserved