80 Great Portland Street
London W1W 7NW
T +44 (0)20 7907 2800
F +44 (0)20 7907 2801
www.jla.co.uk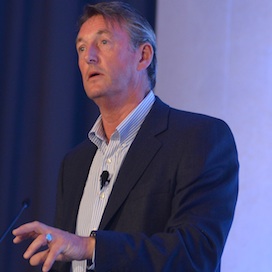 SPEECH TITLES
The leadership challenge: from turnarounds to start-ups
Kevin Gaskell
Kevin Gaskell is Chairman of the world's largest automotive executive search firm. To date he has led three brands to unprecedented levels of success, managed successful turnarounds and created a market leading business from scratch.
At the age of 32 Kevin was appointed UK Managing Director of Porsche. Inheriting a business close to bankruptcy, he refocused on its engineering heritage and within five years turned it into the country's most profitable car company. He then became MD of BMW, rebuilding the brand and again achieving record growth, improving sales by 40%.
Kevin's other ventures include a back-office system for fleet operators, a supplier compliance database and new automotive portal. Away from the office he has played international cricket (for Wales!) and helped build a hospital for cancer treatment. Remarkably, he's also walked to both North and South Poles and is in the process of climbing the Seven Summits: the highest mountain on each of the world's continents.
In presentations Kevin outlines his five principles of leadership: first have your dream, then define your purpose, build your plan and apply it with vigour and consistency. Finally, make yourself obsessed with winning. He sees the leader's responsibility as making sure everyone's role suits their skillset, opening up 'lines of sight' so that each can see the impact of their own contribution - and creating more leaders.
He also considers how repositioning a brand within its market segment affects perceptions, and how to achieve long term value enhancement.
© Copyright JLA: All Rights Reserved