80 Great Portland Street
London W1W 7NW
T +44 (0)20 7907 2800
F +44 (0)20 7907 2801
www.jla.co.uk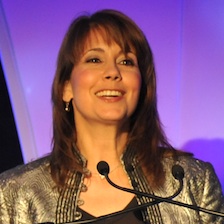 Kristiane Backer
Kristiane Backer is based in London, with a pan-European career. As well as English and her native German, she is proficient in French and Arabic.
Kristiane began her career at Radio Hamburg and then became a presenter for MTV Europe. She has anchored a variety of shows including the Coca-Cola Report, the European Top Twenty and MTV at the Movies.
She hosted The Ticket for NBC Europe, and reported on the wedding of Charles and Camilla for ZDF. She has won two Golden Otto awards for her own shows in Germany.
As a qualified homeopath with her own online clinic, Kristiane has also offered natural health tips to viewers of Punkt 12, a daily German lifestyle show.
© Copyright JLA: All Rights Reserved