80 Great Portland Street
London W1W 7NW
T +44 (0)20 7907 2800
F +44 (0)20 7907 2801
www.jla.co.uk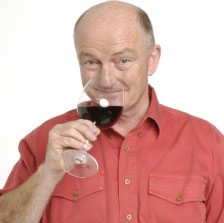 Oz Clarke
Oz Clarke is one of the UK's best-known wine experts, and co-star of Oz and James's Big Wine Adventure.
His wine career began as captain of the Oxford University wine tasting team. After graduating, Oz worked as an actor before returning to his first love. He enjoyed some success with the RSC and the National Theatre, and a number of West End roles including Peron in Evita.
Oz turned to writing to indulge his passion for wine. His Telegraph column led to several books, and an onscreen role alongside Jilly Goolden in the long-running BBC Food & Drink Show. More recently, Oz has brought the same enthusiasm and authority to a new generation of viewers, exploring the wines of France and California with his travel companion and wine novice, James May.
Oz hosts tastings for small and large groups, selecting wines to reflect a particular occasion as required. He helps guests to assess each wine and remember their impressions. Is it well-balanced? Does the flavour linger in the mouth? On those occasions where a competitive element is required, tastings can take the form of a contest, typically between Old and New World.
© Copyright JLA: All Rights Reserved