80 Great Portland Street
London W1W 7NW
T +44 (0)20 7907 2800
F +44 (0)20 7907 2801
www.jla.co.uk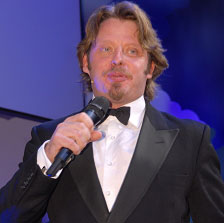 Charley Boorman
In 2008 Charley Boorman set off on a new, solo adventure: By Any Means. Starting out from Wicklow in Ireland, the journey took him by steam train, motorbike sidecar, dugout canoe, cargo boat, horse and tuk-tuk all the way to Sydney, Australia.
It all started when Charley took time off from his acting career to join his old friend Ewan McGregor in an epic motorcycle trip from London to New York - via Europe and Asia. The 19,000 mile journey on specially adapted BMW bikes included visits to UNICEF projects and monuments like the Mask of Sorrow in Magadan. It turned into their first hit series, Long Way Round.
Charley and Ewan's next adventure was Long Way Down - from John o'Groats to Cape Town, again with the aim of raising funds and awareness for UNICEF.
Charley talks about the journeys, the obstacles and some of the characters he meets on the way. It is a story of courage and challenges, and the sheer joy of experiencing different cultures.
'Charley was totally easy and a pleasure to deal with. We were delighted.' JPR NI LTD
© Copyright JLA: All Rights Reserved