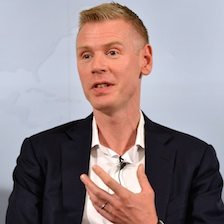 SPEECH TITLES
The economics of migration
Globalisation
Philippe Legrain
Philippe Legrain is a journalist and author, specialising in the fields of globalisation, Europe and migration. He is Visiting Fellow at the European Institute of the London School of Economics. His book Immigrants: Your Country Needs Them was nominated for the Financial Times Goldman Sachs Business Book of the Year Award.
Philippe's career started at The Economist, from where he moved to the World Trade Organisation, where he was special adviser to the Director General. After a spell at the World Economic Forum, he became chief economist and then Director of Policy at Britain in Europe.
As a freelance economics journalist, Philippe has contributed to the Financial Times, The Wall Street Journal Europe, The Times, New Statesman, The Ecologist, as well as The New Republic, Foreign Policy, The Chronicle Review and he is contributing editor to Prospect. He has made regular appearances on BBC television and radio, speaking on immigration issues.
Philippe speaks about the economy, globalisation and immigration. He argues that globalisation provides the opportunity for everyone, rich and poor, to better their lives. In his book Open World: The Truth about Globalisation, he challenges conventional wisdom that governments' ability to tax, spend and regulate is under threat from global competition. Philippe believes that globalisation is the only way to give governments the means to combat poverty. On the subject of immigration, he argues the economic and business case for free flows of people. Apart from filling skills shortages, diversity feeds creativity, which is a significant driver of growth.