80 Great Portland Street
London W1W 7NW
T +44 (0)20 7907 2800
F +44 (0)20 7907 2801
www.jla.co.uk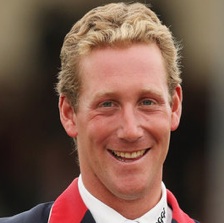 Oliver Townend
Oliver Townend is a leading three-day eventer and winner of both the Badminton and Burghley Horse Trials. Born and bred in Huddersfield, he's known for dispelling the upper-class image of the sport with his down-to-earth Yorkshire attitude.
Oliver won his first competition at the Horse of the Year Show aged 11, and has represented Great Britain ever since. Taking time out as a 21 year-old to set up his own yard, he was soon back breaking records at Burleigh.
With wins at the eventing world's premier competitions, and a season at the top of the rider's table, Oliver's target is now Olympic gold at London 2012.
© Copyright JLA: All Rights Reserved