80 Great Portland Street
London W1W 7NW
T +44 (0)20 7907 2800
F +44 (0)20 7907 2801
www.jla.co.uk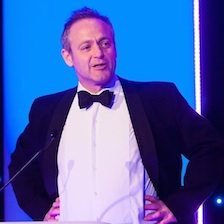 SPEECH TITLES
Cautious Risk-Taking
Guerilla marketing on small budgets
James Averdieck
Q&A
JLA: How does your attitude to risk change in a recession?
JA: The first instinct has to be survival, so decisions are more focused on cash flow than before - but we're still taking risks and trying lots of new stuff.

JLA: How do you re-position a 'good times' brand?
JA: We don't. We are an affordable treat - and cheaper than a zone 1 tube ticket! Chocolate and lipstick hold up well in recessions.

JLA: How can you build loyalty when customers have so much choice?
JA: By keeping your promise on quality.
© Copyright JLA: All Rights Reserved