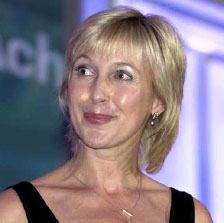 PRESENTERS
£1K TO £2.5K
WENDY GIBSON
Last comment
Dave, Glyn H Robinson Associates Ltd 29 Oct 2011
Just a word to say well at TAG opening ceremony, your presentation was excellent and very professional! It was obvious that you have a passion for what you do and it came across well in your delivery showing an interest in the manufacturing base in the region. More than can be said for our political leaders!! Hope your dad likes the "propeller", I have had to explain to the kids that one of them had to miss out! Haha - sorry only kidding.
Presenters Feedback
Back to top
LEAVE FEEDBACK
Only fields marked(*) will be published publicly
SEARCH FEEDBACK
SEARCH FEEDBACK BY NAME
Should you wish to leave feedback for someone not listed on the site, please contact us.
The views expressed are those of the individual and do not necessarily reflect the view of JLA.