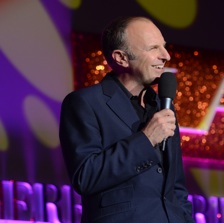 PRESENTERS
£2.5K TO £5K
ENTERTAINMENT
£2.5K TO £5K
SIMON EVANS
Last comment
Council Of Mortgage Lenders 19 Oct 2009
How well did the comic meet your objectives?

We requested Simon as the Director had seen him before and asked for him, so we got what we wanted. I found Simon to be very professional, timely, friendly and polite.

How would you describe the audience reaction?

50/50. Sound of laughter in the room so seemed like he was well received although I could see that only half the room were laughing. Feedback I received confirmed that some found him funny + some didn't.

NB. It was noted after the event the sound on the evening was poor and so some of the audience struggled to hear.
Entertainment Feedback
Back to top
LEAVE FEEDBACK
Only fields marked(*) will be published publicly
SEARCH FEEDBACK
SEARCH FEEDBACK BY NAME
Should you wish to leave feedback for someone not listed on the site, please contact us.
The views expressed are those of the individual and do not necessarily reflect the view of JLA.