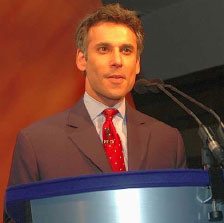 PRESENTERS
£2.5K TO £5K
MATTHEW AMROLIWALA
Last comment
Andy, Powerhouse Productions Ltd 4 Nov 2008
Matthew was a consummate professional. Well-informed through his own research and insightful briefings with client, he was absolutely what was needed on our shows in Rome and Marlow:- intelligent, respectful, but not about to let a shoddy answer go unchallenged, and genuinely interested in the subject matter. Not afraid to let good humour come through either. I'd whole-heartedly recommend him.
Presenters Feedback
Back to top
LEAVE FEEDBACK
Only fields marked(*) will be published publicly
SEARCH FEEDBACK
SEARCH FEEDBACK BY NAME
Should you wish to leave feedback for someone not listed on the site, please contact us.
The views expressed are those of the individual and do not necessarily reflect the view of JLA.