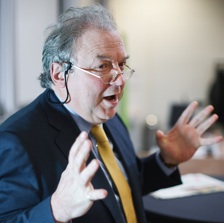 CONFERENCE SPEAKERS
£2.5K TO £5K
AFTER DINNER SPEAKERS
£2.5K TO £5K
MARTIN VANDER WEYER
Deloitte 4 Jul 2014
Impressive speaker who cleverly raised issues that stimulated debate and
conversation as well as thought provoking. Particularly enjoyed the Q & A's
After Dinner Speakers Feedback
CBI 3 Jun 2013
He was brilliant..he was superb and the audience loved him, I have recommended him to colleagues.
After Dinner Speakers Feedback
Last comment
The Heating And Ventilating Contractors' Association 9 Sep 2011
Please pass on the HVCA's thanks to Martin for a fantastic address on Wednesday - everyone appreciated his wit and wisdom and thoroughly enjoyed his company.
After Dinner Speakers Feedback
Back to top
LEAVE FEEDBACK
Only fields marked(*) will be published publicly
SEARCH FEEDBACK
SEARCH FEEDBACK BY NAME
Should you wish to leave feedback for someone not listed on the site, please contact us.
The views expressed are those of the individual and do not necessarily reflect the view of JLA.