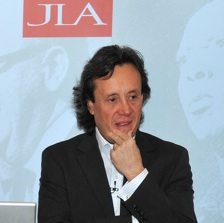 CONFERENCE SPEAKERS
£5K TO £10K
PRESENTERS
£5K TO £10K
DR JAVIER BAJER
Ryan, IIR Middle East 23 Nov 2011
Javier was the highlight of the day with an upbeat, interactive and wholly relevant presentation backed by regional market data and up-to-date research.
Conference Speakers Feedback
AIRMIC 23 Jul 2010
Javier's performance was excellent, the audience was very engaged.
Conference Speakers Feedback
Last comment
Nina, Skilsoft 24 Mar 2009
The highlight of the conference
Conference Speakers Feedback
Back to top
LEAVE FEEDBACK
Only fields marked(*) will be published publicly
SEARCH FEEDBACK
SEARCH FEEDBACK BY NAME
Should you wish to leave feedback for someone not listed on the site, please contact us.
The views expressed are those of the individual and do not necessarily reflect the view of JLA.