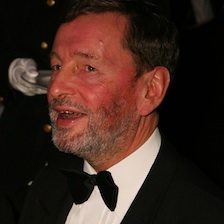 CONFERENCE SPEAKERS
£2.5K TO £5K
AFTER DINNER SPEAKERS
£2.5K TO £5K
RT HON DAVID BLUNKETT
MP
David, Cantor Index 14 Jan 2013
The feedback from our debate on Europe last Wednesday has been hugely enthusiastic and immensely complimentary about our speakers!

It will come as no surprise to you, David that your contribution was singled out as particularly outstanding! Your deep understanding of international political events and your pithy humour were greatly appreciated by the delegates. Thank you so much for agreeing to participate in what can only be described as an unqualified success. You were immense and we are very grateful to you!
Conference Speakers Feedback
Sysmex 18 Nov 2011
Friendly and approachable, David's speech was perfect for the occasion.
After Dinner Speakers Feedback
Alex, British Occupational Hygiene Society 15 Jun 2011
David spoke at our recent Annual Conference "Occupational Hygiene 2011" in Stratford Upon Avon. He presented our Warner lecture, which was the prime lecture of the conference.

May I take this opportunity on behalf of myself and everyone at the BOHS as well as the delegates to thank David for his fantastic efforts and speech at our conference. We received many positives comments about his speech. People were really motivated by his willingness to engage with our specialist subject and his offer to engage with us to take some of our concerns and activities further and into parliament.

David really made the effort to understand where we were coming from in the larger picture of health and safety in the workplace, he spent time speaking with us prior to the event to make sure he had the subject understood. He also used personal examples from his own personal life and work life to bring this to the floor.

We are grateful for David's time and will be making the most of his offer in the future. He was a warm and kind gentleman who brought a natural presence with him on stage.

Great speech and thanks again.
Conference Speakers Feedback
Chartered Institute Of Housing 21 Mar 2011
I am writing to thank you for your valuable contribution at the Home Ownership & Leasehold Management Conference last month. Your session was greatly appreciated and fitted well within a very successful conference programme. The event was really well received by delegates and the two days received excellent feedback.

Your session was marked at 95% good / very good by delegates - I am afraid I don't have specific comments about your session from the delegates.

The feedback from delegates about the whole event was very positive as well and we are extremely happy with the Conference. 99% of delegates marked the event overall as good or very good. 97% of delegates also marked the programme overall as good or very good.

If you have any thoughts or comments about the conference please feel free to email something to me, we welcome any feedback good or bad so we can improve the event in the future.

Thanks again for taking the time to come and speak for us; we really do appreciate the time you took out of your busy schedule to fit the conference in and I look forward to working with you again in the future.
Conference Speakers Feedback
Tim, Lloyds TSB 12 Jul 2010
David spoke with great eloquence and humour about his life experiences and there were some very clear, relevant messages for disabled colleagues at Lloyds in the audience. We have had extremely positive feedback from the attendees. We hope he enjoyed the event as much as we did.
Conference Speakers Feedback
Jump to feedback form | Back to top
Karen, UK Oracle User Group 7 May 2009
It was such a difficult decision to choose our guest Speaker for the Partner of the Year Awards. I had never seen David Blunkett speaking in this capacity, and this was the first time we had run this event. Despite me being nervous on the day David put my mind at rest - he was wonderful. I was so pleased he joined us for the whole evening, his speech was entertaining, humorous, topical and energetic. As I looked around at our Partners it was easy to see how engaged the audience were and they were clearly having a great time. A huge success all round and David really contributed to this. I would definitely recommend him for other events.'
After Dinner Speakers Feedback
Julie, Essex Independent Care Association 7 May 2009
Well informed and perceptive to important issues.
Conference Speakers Feedback
Last comment
Nicole, Pet Food Manufacturers' Association 24 Mar 2009
We thought Gyles Brandreth would be a hard act to follow but we scored a result again. The speech was very genuine, poignant and relevant. He highlighted all the issues we asked him to and the feedback from our guests has been great. We are very happy.
After Dinner Speakers Feedback
Back to top
LEAVE FEEDBACK
Only fields marked(*) will be published publicly
SEARCH FEEDBACK
SEARCH FEEDBACK BY NAME
Should you wish to leave feedback for someone not listed on the site, please contact us.
The views expressed are those of the individual and do not necessarily reflect the view of JLA.